Elodie Otto's hairstyle

Elodie Otto, this girl rose to popularity with the MTV show. Standing tall, and beautiful, she has a crown that is equally beautiful. She loves the air flow thorough her brown hair and has been seen keeping her hair open.
The Hills: Fashion and Hairstyles: Elodie Otto and Heidi Montag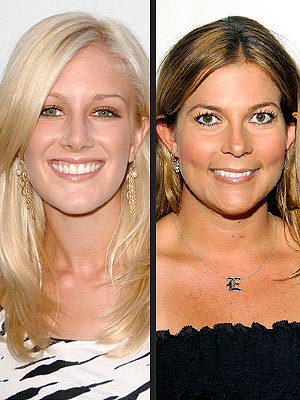 When making TV appearances, she is more into simpler hairstyles. Soft curls make this girl look all the more stunning. She loves to sport her hair in a comfortable manner and that is why she curls them up to form a small tidy bun that gives her face a cleaner look and accentuates her neck.
The Hills: Fashion and Hairstyles: Elodie Otto Hairstyle

She feels most comfortable with her hair open as her hair are of uniform length and voluminous. She curls them softly to make the hair look wavy and healthy.
The Hills: Fashion and Hairstyles: The Hills


At an awards function she was seen sporting a side bun which was different from all the styles she ever tried. To get your hair made into a side messy bun, curl your hair ends and collect them on the back of your head carefully, with the help of loads of pins to hold them.
The Hills Fashion and Hairstyles: Elodie Otto Fashion

The hair should
seem to be collected at one side from the front. Leave the curls flowing out of the bun in a neat manner. Spray to hold the hair in place.